What You Should Know About Appointments at the Writing Center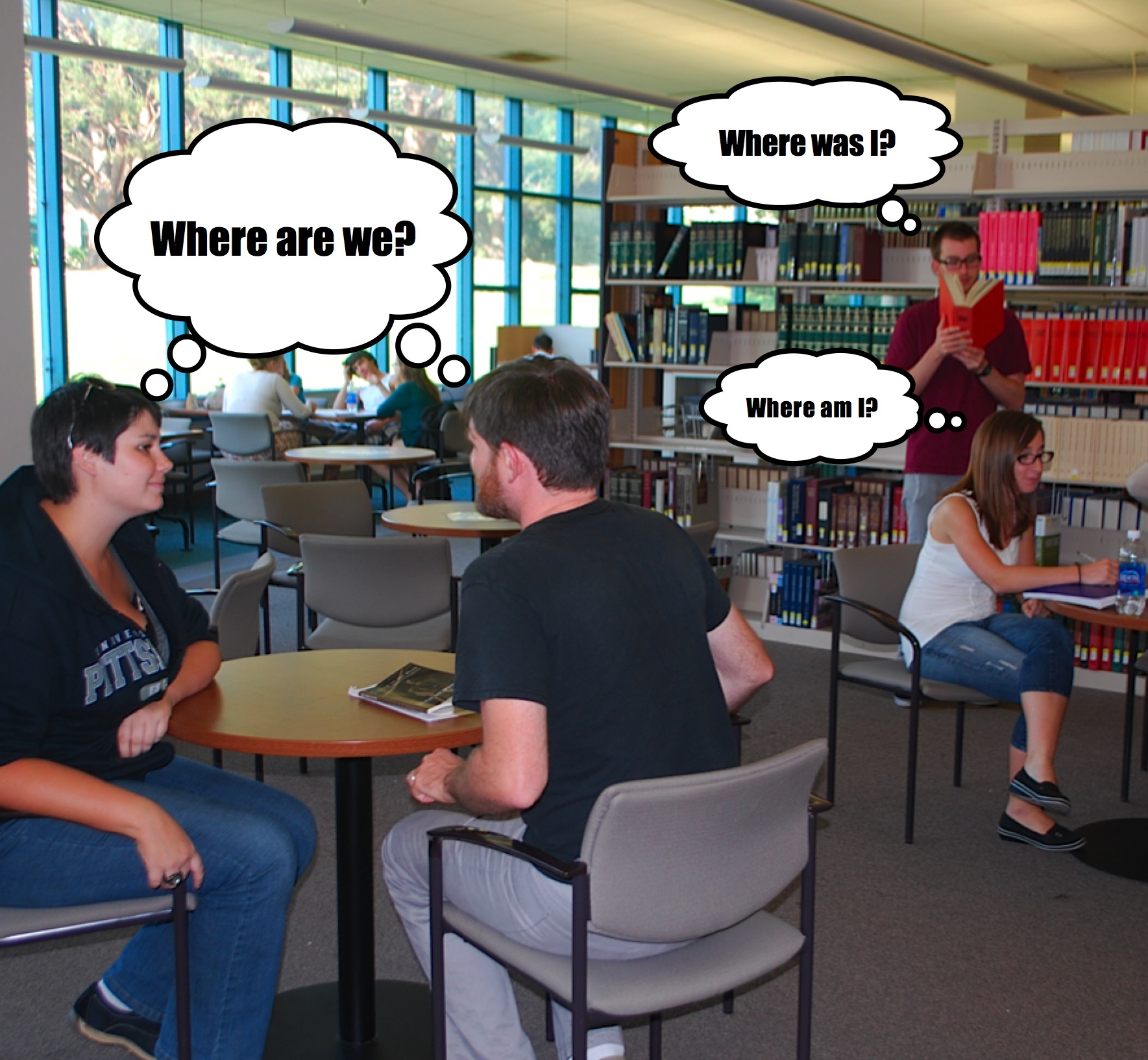 Where do I go for my appointment?
The Writing Center is located on the first floor of Pollak Library North. To find us, walk past the research desk, turn left after the clusters of computers, and look for our sign near the northwest corner.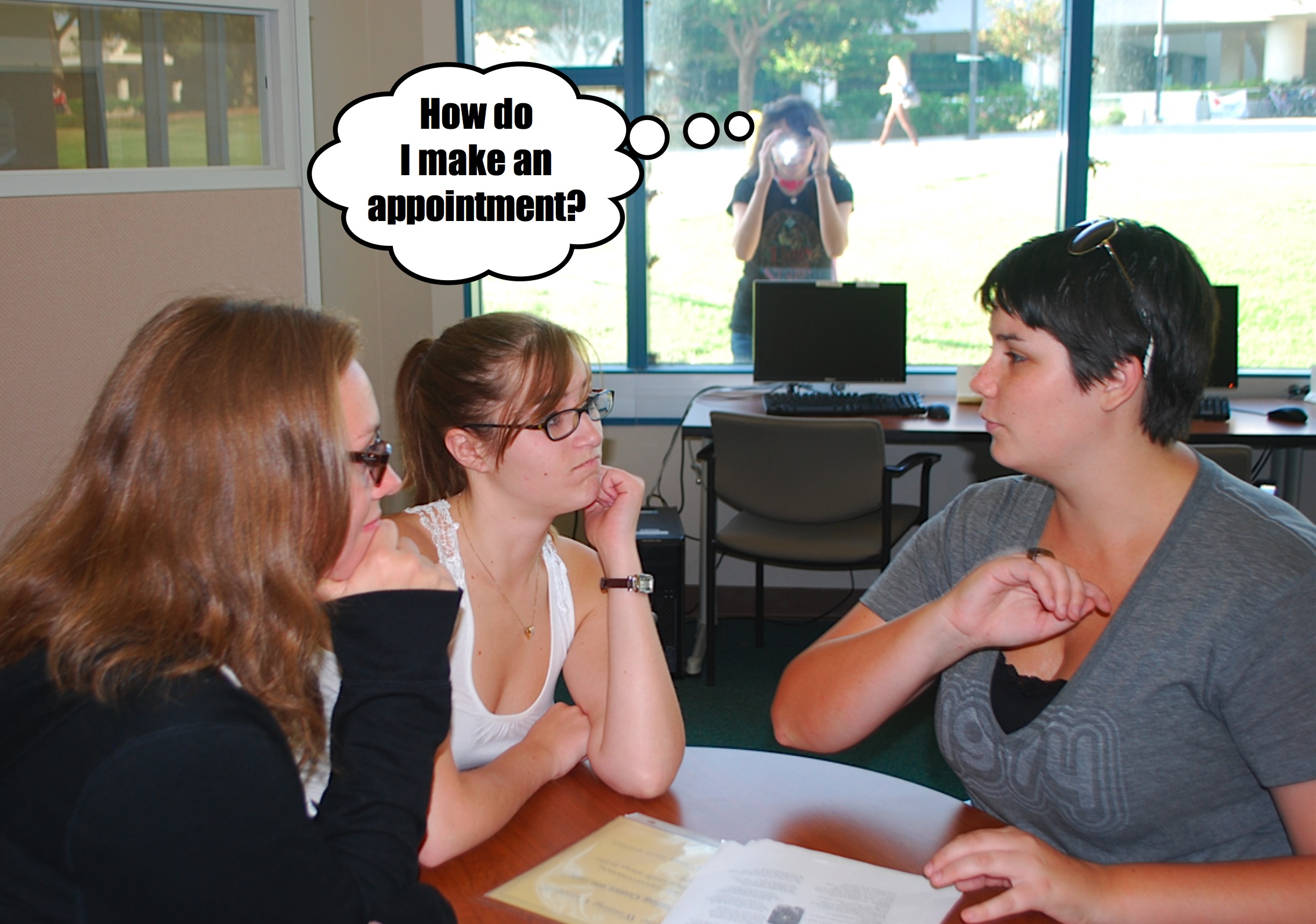 Please follow the steps below to schedule a 30-minute session with one of our tutors:
1. Go to our appointment website (but first read the rest of the instructions below): http://fullerton.mywconline.com
2. If you have not yet registered with our system, click on the hyperlink that reads "Click here to register." You must complete this step before attempting to log in with your email address and password.
3. Fill in the required information. Then, log in to the system with the password you just created.
4. When you view the weekly schedule, please note that the WHITE boxes are open appointment times. Click on one that fits your schedule and then "save" it. Your appointment will be made, and a confirmation email will be sent to the email address you listed in your user profile. All appointments take place in the Writing Center, which is located on the first floor of Pollak Library North.
For further information, please  call the Writing Center at (657) 278-3650.  Click here
 schedule an appointment now!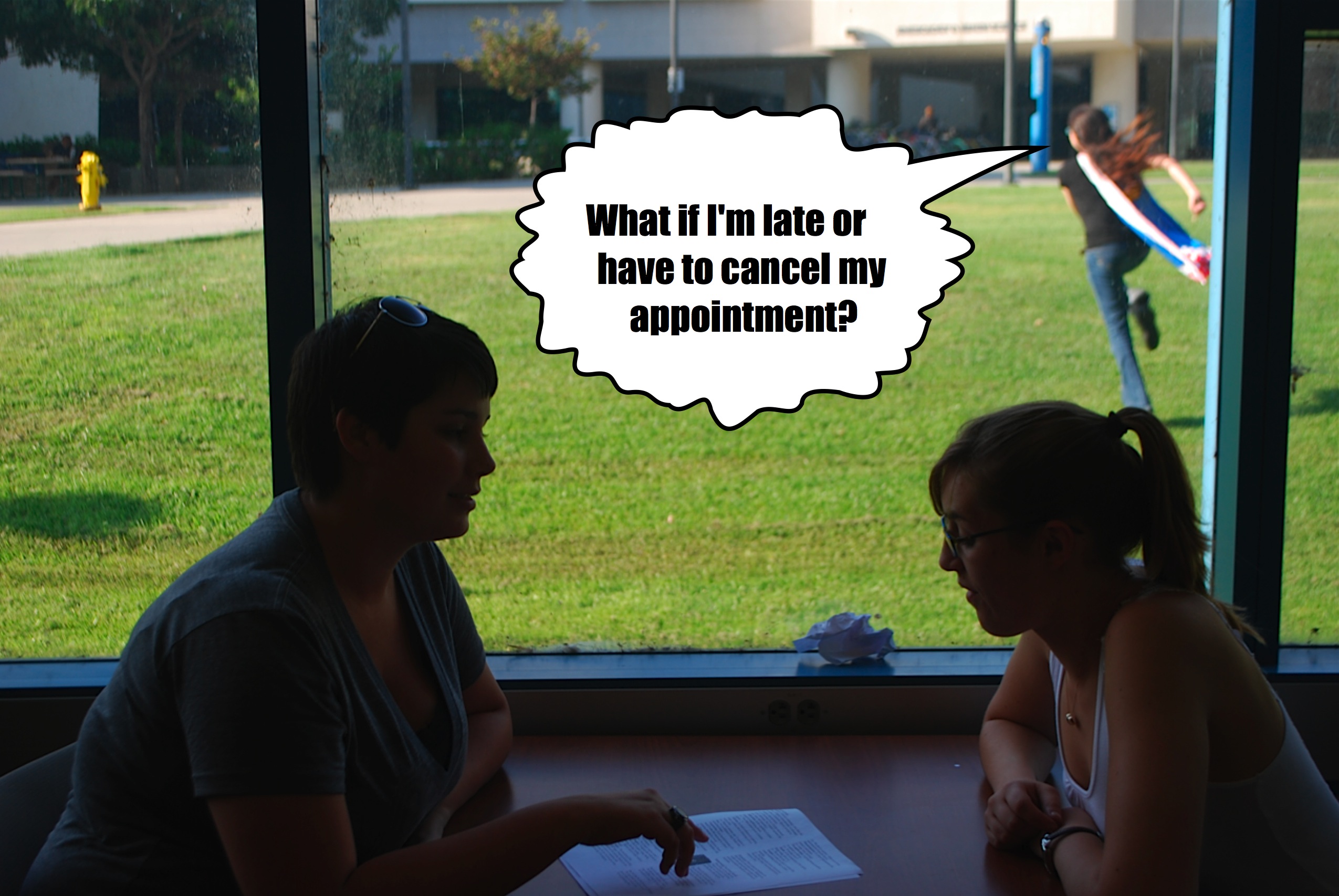 Should you be unable to make it to an appointment you can cancel through the scheduling website up to two hours in advance: http://fullerton.mywconline.com
Click on the YELLOW appointment box for the session you want to cancel. Then, in the pop-up box, scroll down and click "Cancel This Appointment." 
If you need to cancel within the two hours before your appointment please call the Writing Center at (657) 278-3650.
The Writing Center has a large volume of students seeking help throughout the year and for this reason we allow only a five-minute grace period before issuing a "no show." If you are more than five minutes late and issued a "no show," your appointment time will be given to another student.   Two "no shows" will result in an inability to make appointments in advance and you may then only receive tutoring on a "walk-in" basis.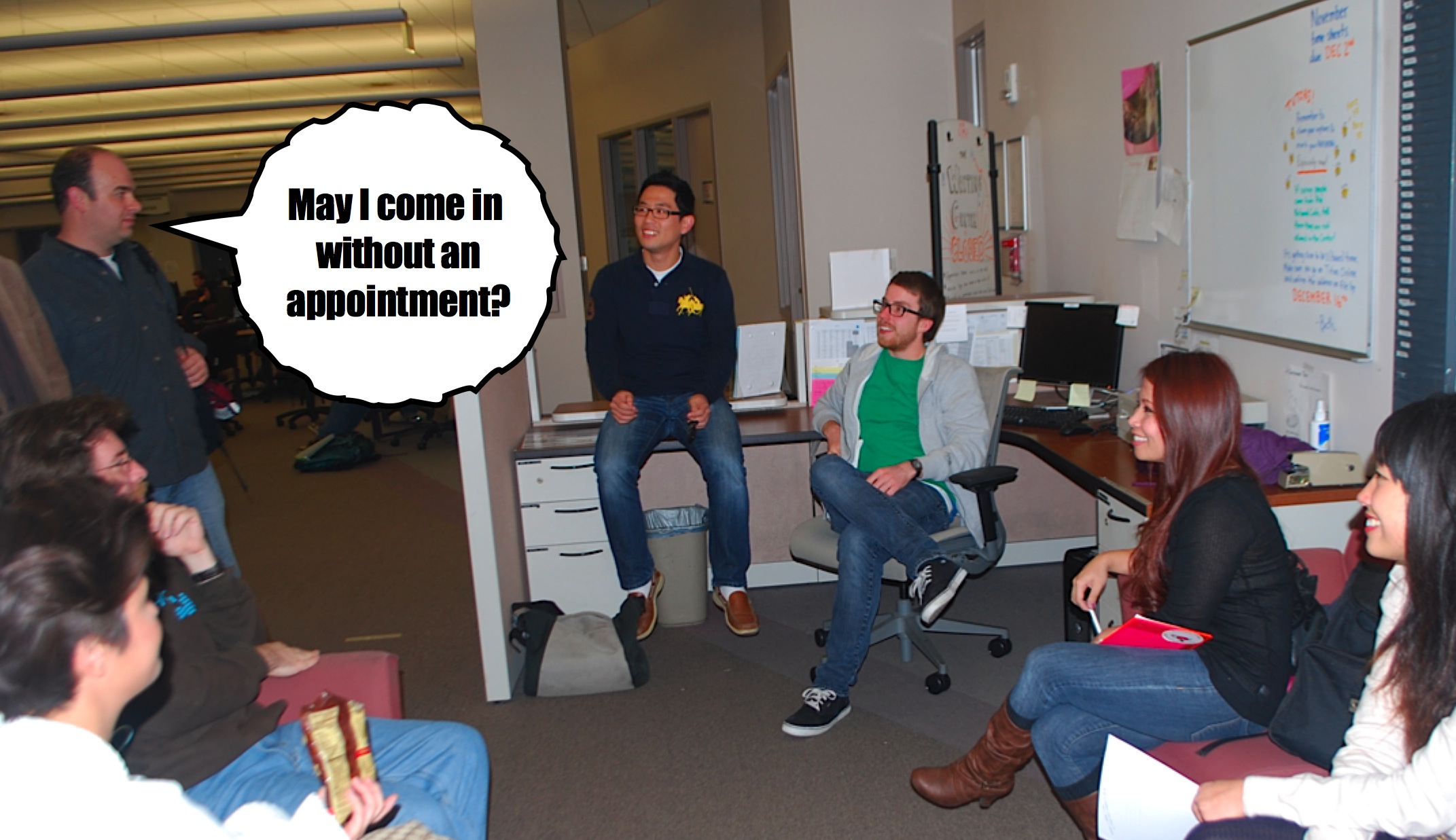 If you wish to meet with a tutor on a "walk-in" basis, you must first be registered through our online scheduling system: http://fullerton.mywconline.com
Once you have registered, you may place your name on the list at the front desk in the Writing Center. If and when a tutor is available, the first student on the list will be called up. If you are not present when your name is called, you will be taken off the list and the next name will be called. We strongly suggest making an appointment ahead of time to ensure you are able to meet with a tutor as space is limited and a "walk-in" does not guarantee that we will be able to help you at that time.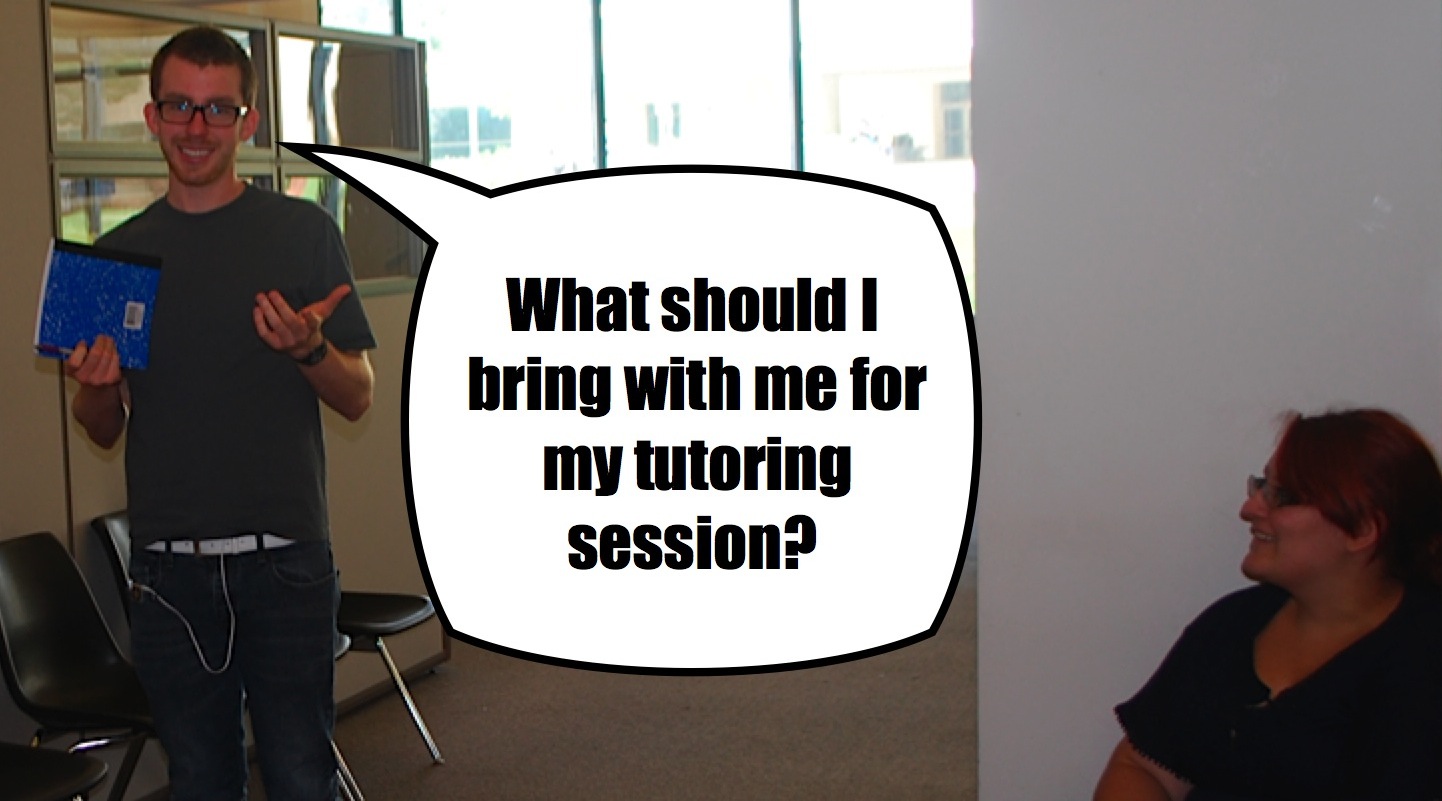 To get the most out of your meeting we suggest you bring:
1.) Pen/pencil and paper, or a laptop (whatever you use to write). 
2.) The prompt for the assignment that you're working on.
3.) Questions you might have about the prompt.
  4.) What you have so far in your writing process. This could include anything from your general ideas about what you might want to write on to a final draft.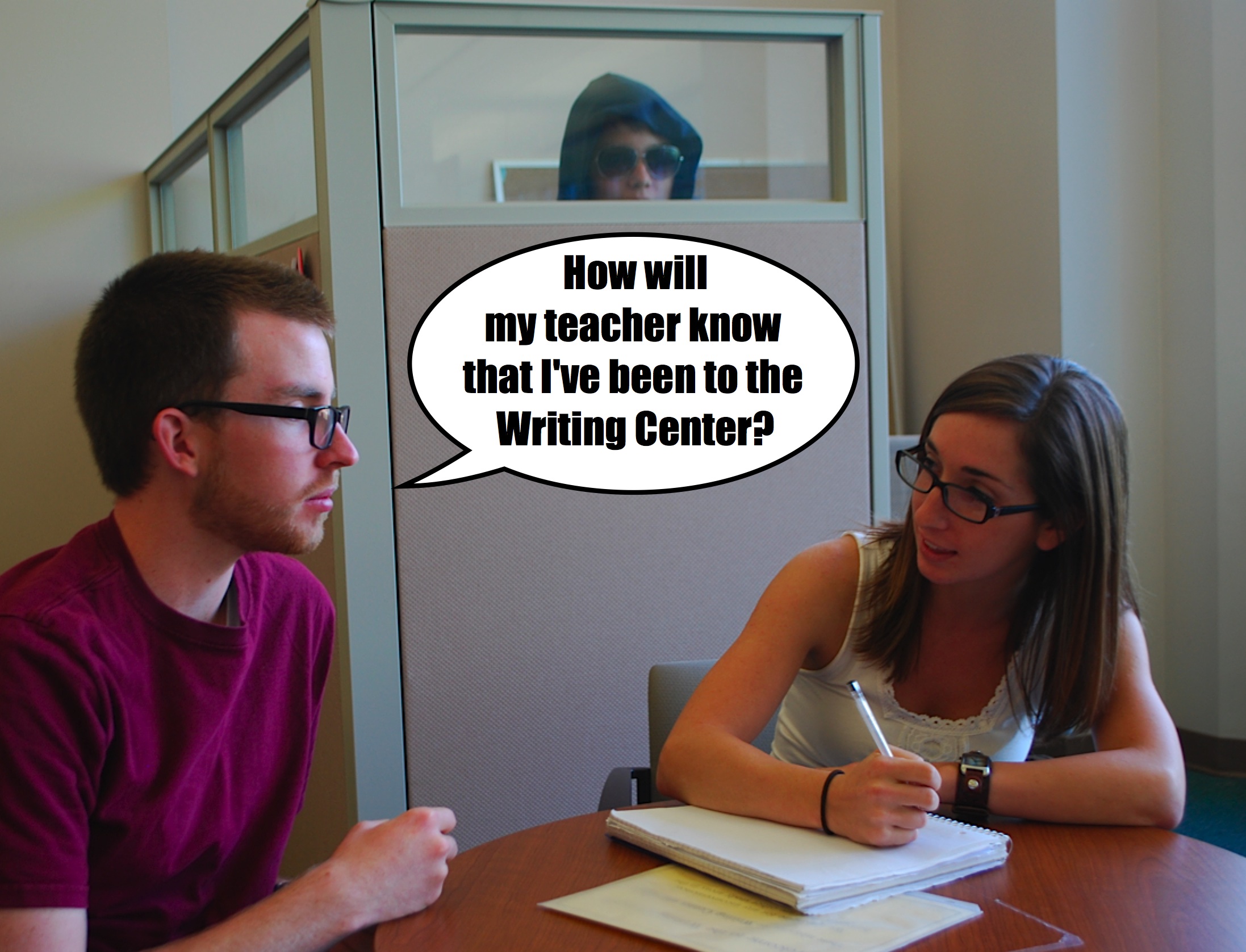 5.) An idea of what you want to focus on during the session. While tutors will work on a variety of issues concerning your paper, they will not simply "correct" your paper, so it is best to have specific ideas of what you think may need work.
Professors who are registered with our system may search our database to confirm that you have participated in a tutorial session. You may also request to have your paper stamped by your tutor immediately after your session.
You may schedule only one appointment online each week and may have only one tutorial, whether an appointment or a "walk-in," each day. This means you may have a total of six tutorials a week, one appointment and five "walk-ins." All tutorials are scheduled for one half-hour session. If your visit is fulfilling a requirement for a class (such as Eng 99), you will only receive credit by remaining the entire half hour.