Faculty Services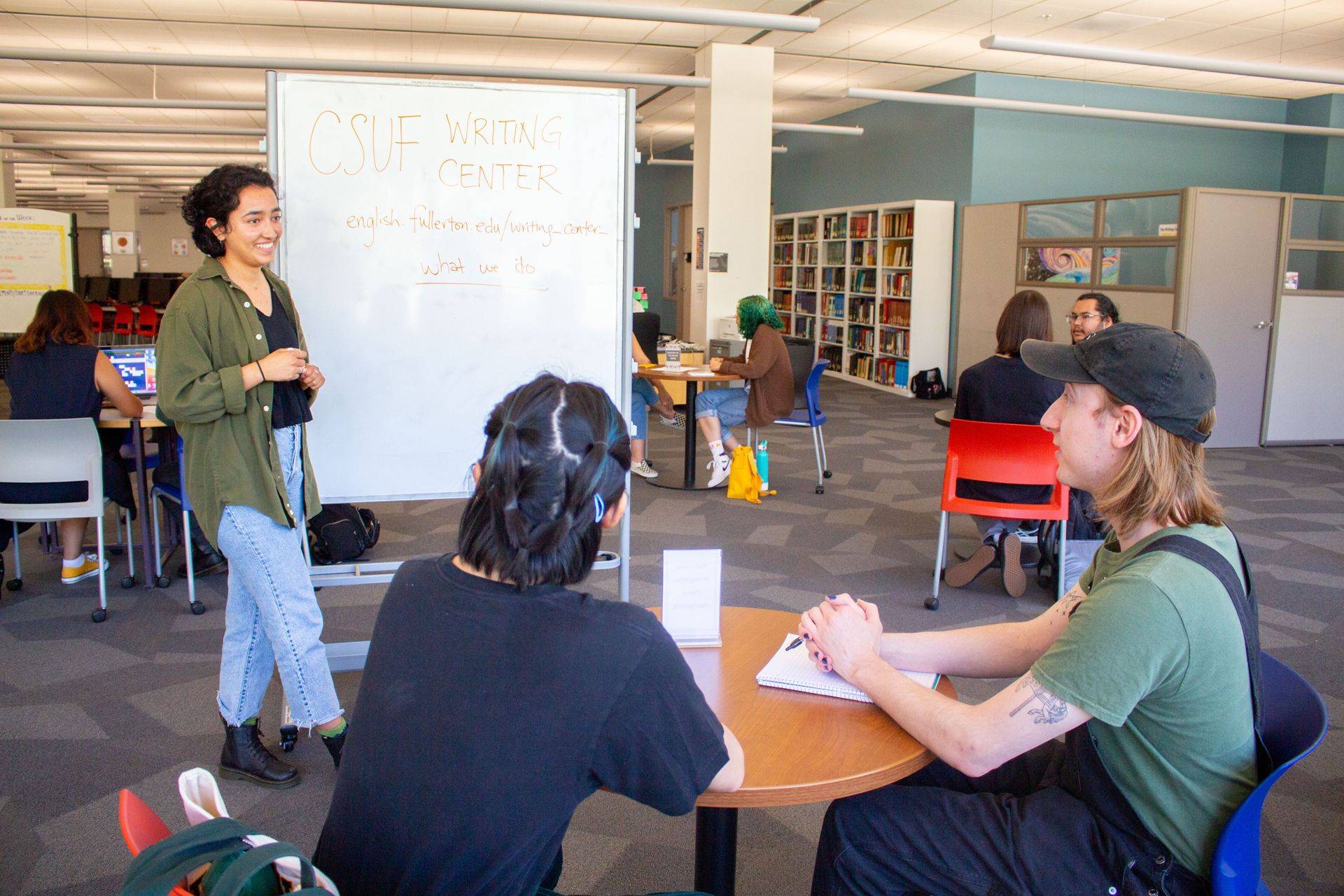 At the Writing Center, our mission is to work alongside the faculty to enhance every student's writing ability. To best facilitate that goal, our team must engage with the educators that have seen the student's progress. We accept referrals and are happy to work with your students on a particular issue relevant to their work in your class. 
However, please understand that we DO NOT consider ourselves a proofreading service or a policing agency. In other words, we will gladly help students develop their responses to assignments and writing prompts, but we will not necessarily "fix" their papers; nor will we be held responsible for reporting to you about their attendance at the writing center. 
If you are curious about our services, or if there are any other resources you would like to see on our webpage, please notify us. Send an email to the Writing Center Director, Dr. Bonnie Williams, at bonniewilliams@fullerton.edu with any comments or questions. See the buttons below for further ways to use or involve the writing center in your curriculum. 
Schedule an in-class presentation
If you and your students would like to learn more about the Writing Center's services, please consider allowing us to make a brief presentation to your class near the beginning of the semester . T o schedule a presentation, email Bruce Swanlund (bswanlund@fullerton.edu).
A tutor can be directly embedded into your classroom. This is primarily for writing intensive classes, and can be beneficial to both professor and student to have an extra writing resource available. Email Bruce Swanlund to get this process started (bswanlund@fullerton.edu).
The following is a module you can insert to your syllabus to inform students about the writing center: 
The Writing Center located in Pollak Library North offers one-on-one tutoring sessions for writers at any stage of the writing process. If you require any assistance for any of the writing assignments of this course, I highly encourage you to make an appointment at the writing center to get help with everything from brainstorming to thesis-building and proofreading. 
If you would like more information about the teaching of writing, please explore the links below:
http://fdc.fullerton.edu/ The Faculty Development Center (FDC) provides a variety of resources concerned with teaching, writing, and researching.
http://oasis.fullerton.edu The Online Academic Strategies & Instructional Support (OASIS) website supports faculty and their online teaching. More particularly, OASIS offers help with instructional design, multimedia production, and IT issues relevant to online instruction.
http://www.fullerton.edu/testing/ewp/ This site provides information about the Examination in W riting Proficiency (EWP), including test dates and registration information.
https://www.youtube.com/channel/UClGA6uqOHu5Ps5ullr7rV_Q/about This is the Writing Center ' s YouTube page! We have short videos on basic writing instruction in case a student needs a short refresher on what they went over with their tutor.