Welcome to the Writing Center!
The Writing Center has switched to online tutorials.
Please refer to video links below for more information.
LPA Call for Applications

LPA Application Flier

WC Tutor Flier

To prepare for your online tutorial we suggest that you:
1) You have to log back into fullerton.mywconline.com roughly 10 minutes before the start time of your appointment.
2) Then click your appointment, and then click "join conversation."
3) Keep the assignment that you're working on open. You might also want the prompt nearby as well.
4) Prepare questions you might have about the assignment ahead of time. We recommend higher order concerns, such as thesis statements, flow, transitions, paragraph organization, citations, etc.
5) Focus your questions on your two or three biggest concerns.
6) Please note that while tutors will work on a variety of issues concerning your paper, they will not simply "correct" your paper, so it is best to have specific ideas of what you think may need work.
7) You must be present for the tutorial. We cannot accept emailed papers at this time.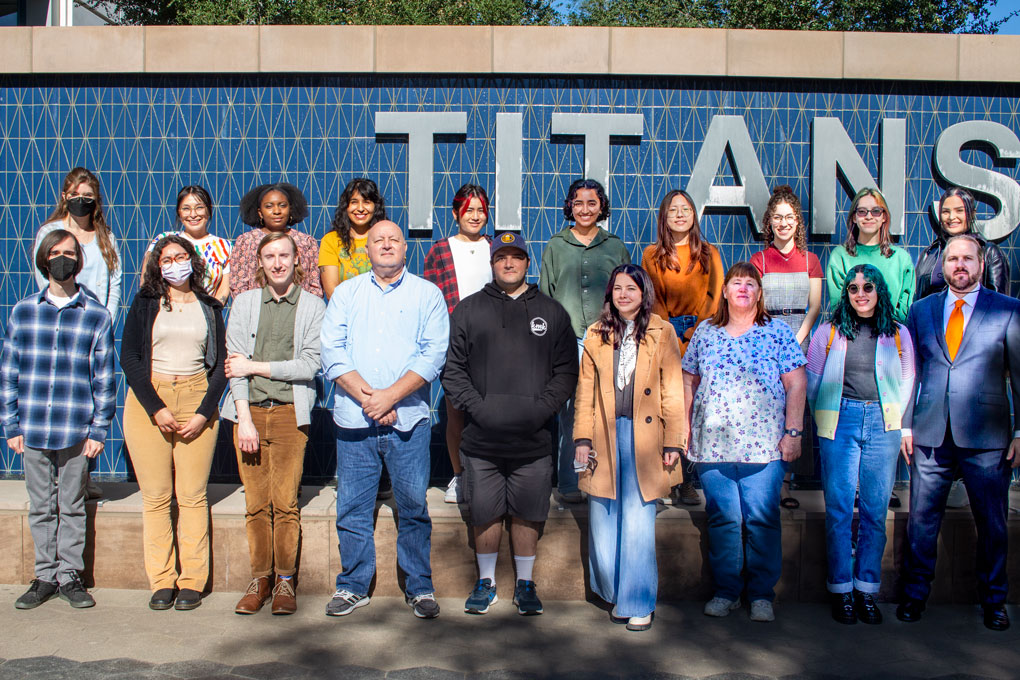 At the Writing Center, we believe in the value of writers talking to writers about writing.
A number of academic disciplines understand this value as metacognition: awareness of the knowledge you have as you develop it, apply it, store it, retrieve it, and adapt it to new purposes. Our staff consists of graduate and undergraduate students trained in writing and collaborative tutoring strategies to encourage metacognition about writing so that you can address writing assignments and a range of writing purposes inside and outside of the classroom. In twenty-five minute sessions, through active discussion and modeling, our tutors work with you to address the writing questions you have at any stage of the writing process.
More broadly, through workshops and campus events, the Writing Center promotes an environment that celebrates writing as it cultivates the growth and creativity of all writers.
"I feel welcomed every time I go to the Writing Center. I honestly love the comfortable atmosphere they have created. They have helped me develop my thoughts and brought confidence to my writing."
                                                                                                                                              —Denise Sevilla, Psychology Major
"The one-on-one tutoring with English gives you more help than just talking to the teacher in a larger class"
                                                                                                                                              —Ilyse Woolf, Art Major
"Tutors taught me about free-writing which I now use in many classes. It helps me see my ideas clearly"
                                                                                                                                  —Melanie Gonzalez, Criminal Justice Major